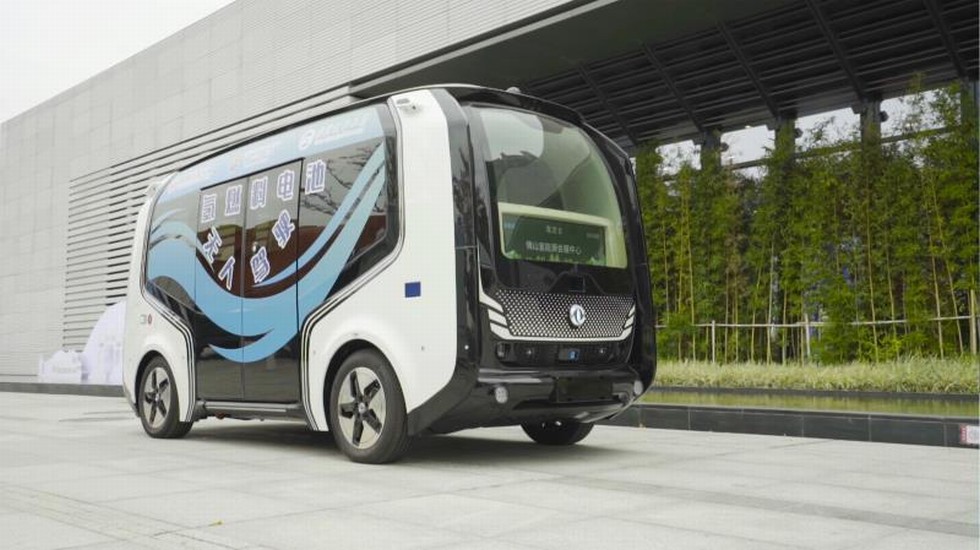 Recently, Dongfeng Sharing-VAN Hydrogen Energy Edition made its global debut.
The car is an L4 self-driving car with no driver's seat, no steering wheel, and no accelerator brake.
It is jointly developed by Dongfeng Company and Wuhan University of Technology and other related institutions. Based on Dongfeng Sharing-VAN 1.0 Plus, this car has two modes of automatic driving and 5G remote driving.
Long-distance 5G cloud control in Wuhan, Guangzhou, Shiyan and other places has been realized. Compared with Dongfeng Sharing-VAN 1.0 Plus, the hydrogen version of Sharing-VAN adds a hydrogen fuel cell system.
The battery stack power is designed to be 30kw, the hydrogen capacity is 1.5kg, and the vehicle's cruising range is increased by more than 100 kilometers to 350 kilometers. Pure electric drive can avoid the low power of fuel cell
In addition to the problem that the life of the high-power section is affected, the fuel cell can extend the cruising range, and at the same time can achieve energy supplementation in a short time. The perfect combination of the two represents the future development direction of energy and power.
It is understood that Sharing-VAN is a brand-new platform for Dongfeng to explore new forms of seamless mobile services and build an overall solution for multiple transportation modes. According to the Sharing-VAN platform plan,
At present, a variety of autonomous driving vehicle platforms have been developed to meet the needs of market customers in multiple dimensions.