On March 31, the luxury brand built by Dongfeng Group, Lantu's first new car, Lantu FREE, opened pre-sales. There are two models, the extended range version 313,600 yuan and the pure electric version 333,600 yuan. The extended-range version is 14,400 cheaper than the direct competitor ideal ONE's 328,000 yuan. I don't know if there is a surprise in the final price. In short, the price is close to the people. Dongfeng's first luxury car started very low-key.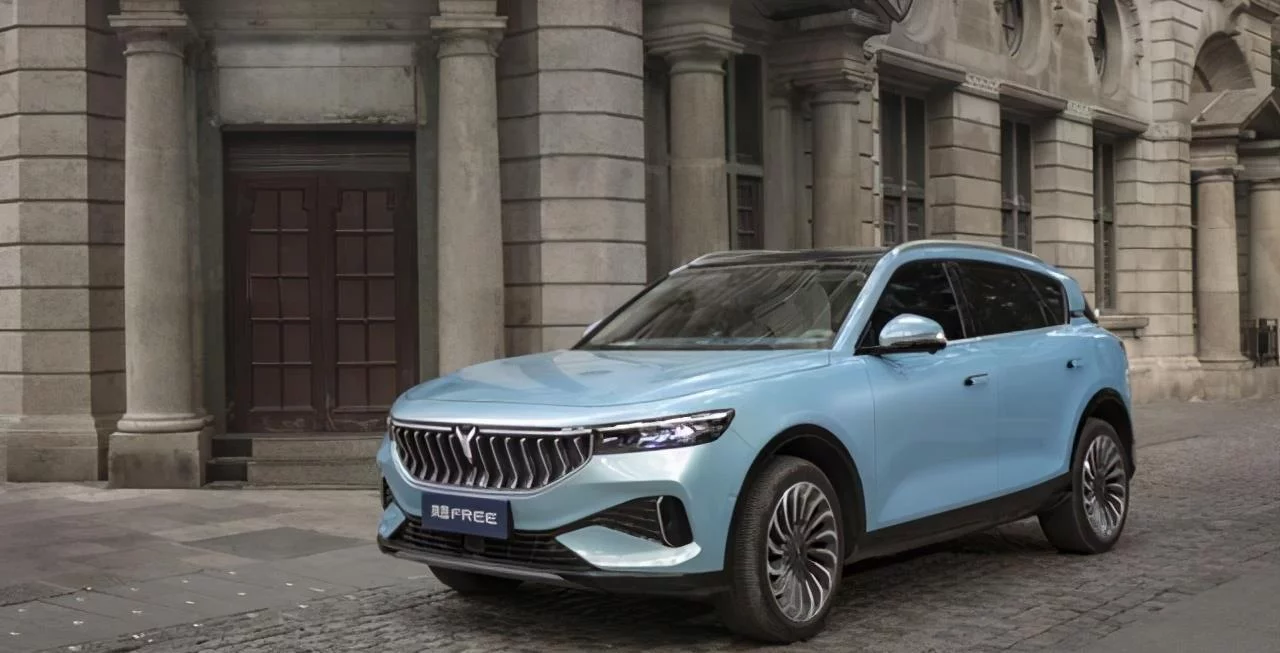 The joint participation of a number of technical centers within the group such as Dongfeng Junfeng, intelligent design and program discussion, make the car more technological.
During the pre-sale period, Lantu FREE will provide 6 body colors including Du Ruobai, Xuanying Black, Qingyun Grey, Xinghai Blue, Yunqing Blue, and Streamer Gold, and 3 interiors in dark, beige, and Xisha blue (commemorative version only) Colors are optional. During the pre-sale period, users who make reservations can get the first right to purchase the Lantu FREE commemorative edition, which is limited to 2021. You can choose between Xinghai Blue and Yunqing Blue, and match the same-color 20-inch aluminum alloy wheels, the same-color front grille, B-pillar signature plaque, Xisha blue interior, three-color seat belts, seat logos, etc. Exclusive configuration and design.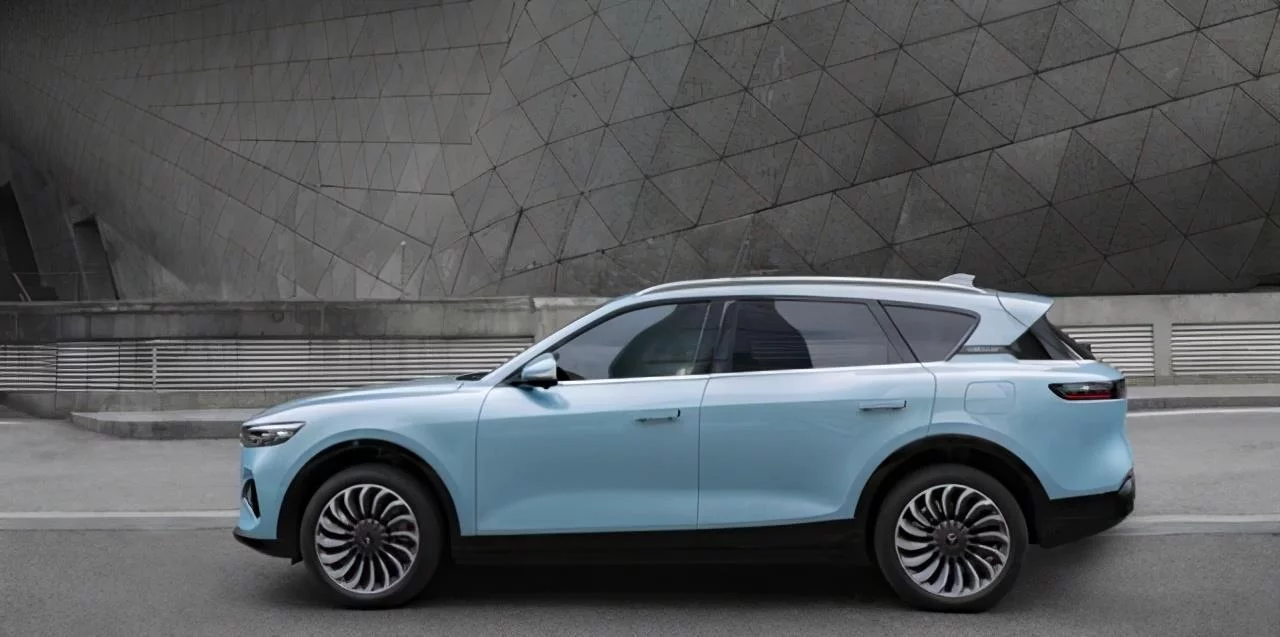 So, as the first new car of a luxury brand built by Dongfeng heavily, how does Lantu FREE interpret its luxury identity? May wish to take a closer look at what materials this car has.
First look at performance. Lantu FREE extended-range version is equipped with a 1.5T four-cylinder engine, with plenty of power and excellent NVH, matched with a maximum power of 80kW generator, front and rear dual motors with maximum power of 510kW, peak torque of 1040N·m, and 0-100km/h acceleration. Seconds, the pure electric version reaches 4.7 seconds. Compared with the ideal ONE, the Lantu FREE extended range version has obvious performance advantages.
In addition to the excellent power system, this result also helped a lot in the body design. Lantu FREE body adopts aerodynamic design, adopts aerodynamic rear wing and rear-view mirror spoiler design, the drag coefficient is as low as 0.28cd, and the vehicle stability and performance level are improved at the same time.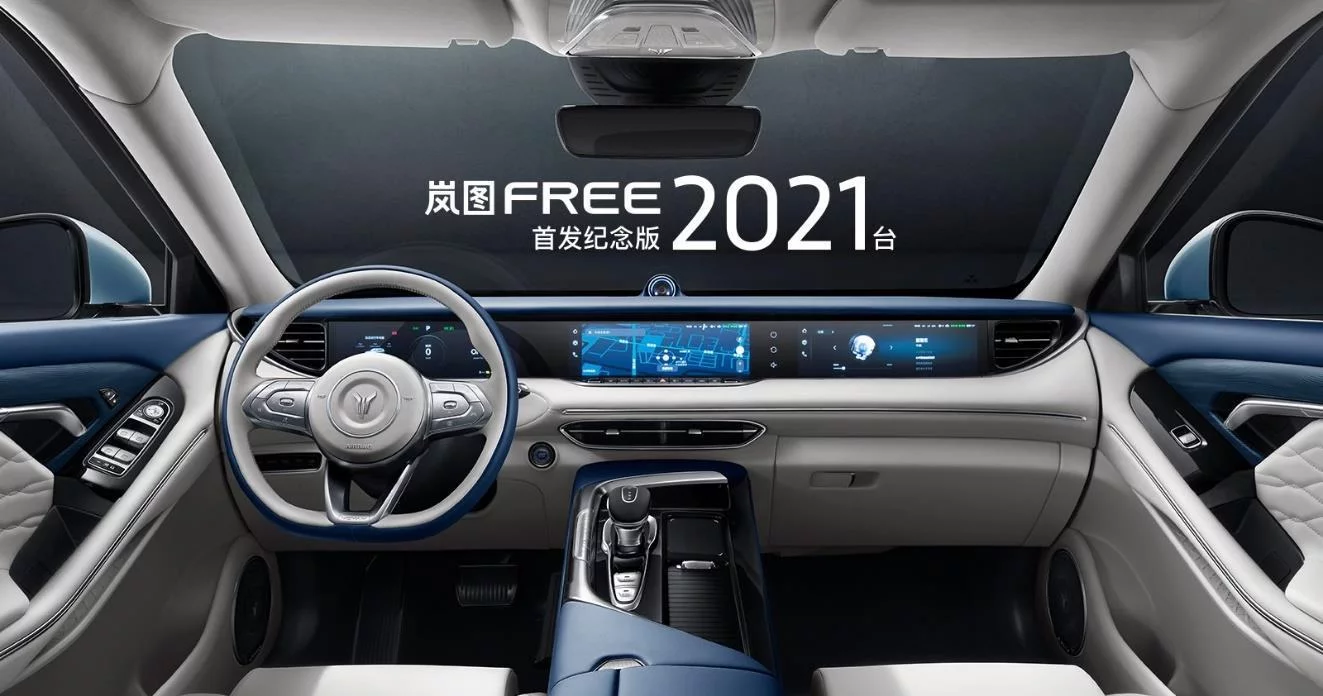 At the same time, Lantu FREE is equipped with a front double wishbone/rear multi-link independent suspension that is unique to high-end cars. It is made of all-aluminum alloy and carefully adjusted by the luxury chassis team to provide users with handling stability and comfort beyond expectations. Sex. The addition of air suspension brings better passability and comfort.
Then look at smart technology. In order to provide a better and comfortable driving experience, Lantu FREE focuses on user high-frequency usage scenarios. Use warm technology to create smart cockpit modes such as V-Moment (respect for the moment) and V-Attention (awakening mode), with a large space with five large seats, and a yacht-like surrounding cockpit design to take care of the driving experience of each occupant. The first all-in-one liftable triple screen, with four cockpit modes, four-sound zone independent interaction and L2+ level intelligent driving assistance system, the intelligent technology experience is first-class.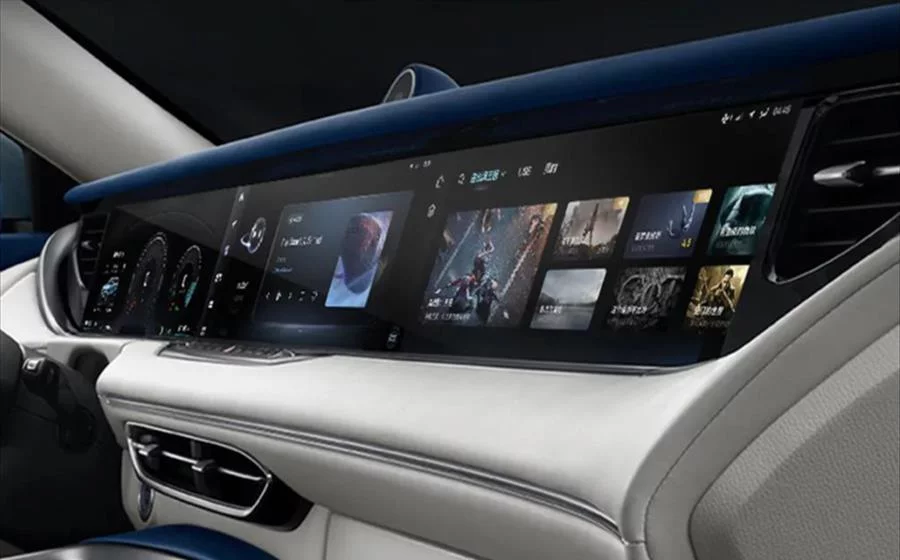 At the same time, in terms of luxury comfort, the front seats have 12-way electric adjustment, seat ventilation, heating, and massage functions, first-class luxury seat sleeping headrests, baby-level skin-friendly environmentally friendly fabrics, and intelligent dimmable panoramic sky screen , Full-color gamut tone atmosphere lights, Tanner HIFI high-fidelity audio, co-drive queen TOUCHPAD and many other luxurious equipment, with the excellent NVH performance blessing, create a comfortable third space with excellent performance.
Finally, look at the quality. Lantu FREE has completed a series of rigorous tests such as three high (high temperature, plateau, and high cold) tests, corrosion resistance tests, road-strengthened durability tests, NVH tests and battery packs. The entire vehicle has passed more than 3 million kilometers, 1,000 road conditions, and Tests in extreme environments such as minus 40°C and high temperature 50°C.
In addition, in terms of channels, Lantu Motors seamlessly connects directly to users through offline all-direct channels and online APPs, providing a consistent, warm and efficient car selection, car purchase, and car experience.
Offline, Lantu Auto adopts a full-direct sales channel model and establishes Lantu spaces in core business districts in key cities. At present, the first batch of Lantu Space 5 cities and 6 stores in Beijing, Shanghai, Guangzhou, Chengdu, Wuhan and other places have officially opened. By the end of 2021, Lantu Motors will establish 40 direct sales channels and 20 direct service channels across the country , Covering 20 cities across the country.
Online, Lantu Auto will communicate directly with users through digital platforms such as the "Lantu Auto" APP, mini program, and official website. Users can complete appointments for on-site test drives, personalized purchases, order generation, and online without leaving home. For payment, you can also see the entire vehicle process information from order generation, matching, manufacturing, logistics, and delivery.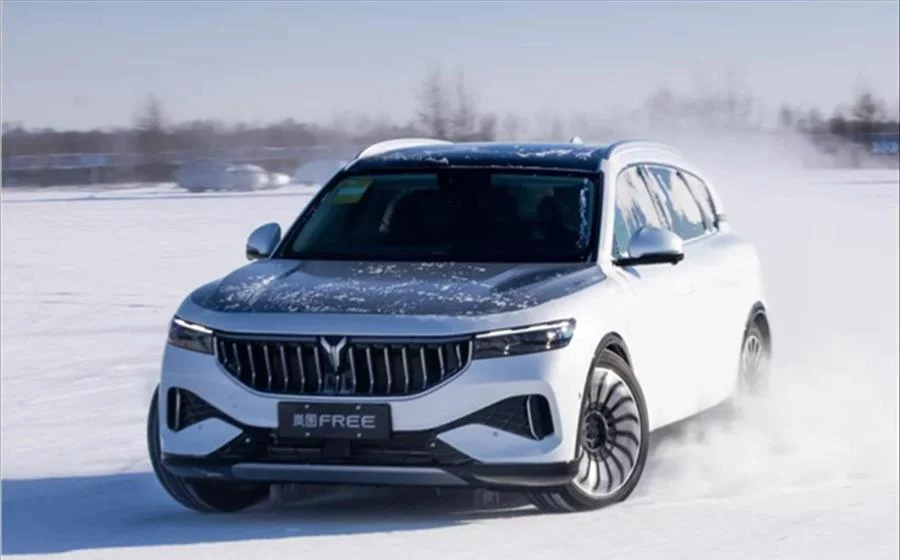 It is understood that Lantu FREE has entered the stage of mass trial production and will be delivered to users in the third quarter. Starting from 2021, Lantu Automobile will release at least one new car to the market every year; in the next five years, Lantu Automobile's products will cover multiple market segments such as cars, SUVs, and MPVs, and continue to expand the product lineup of high-end electric vehicle brands.
Just like FAW has a red flag, every auto company hopes to have a luxury brand, which is a totem of the auto industry. Dongfeng is a "Second Automobile" and naturally will not remain silent for too long. Lantu is carrying this dream, and taking advantage of the development of new energy vehicles to build a luxury pure electric vehicle brand with the strength of the group.
In July last year, the brand strategy and the first concept car iLand were officially released. In September, the world's first mass production concept car iFree. On December 18, the first mass production model Lantu FREE was released. The pre-sale price has been announced and reservations are now accepted. The progress can be described as rapid.
The current two cars have options for both conservative and avant-garde users. This allows the new brand of Lantu to quickly accumulate a certain amount of customers and gain a firm foothold. I believe that on the new energy track, Lantu The picture will also bring more surprises.