Sharing-Bus at the Shanghai Auto Show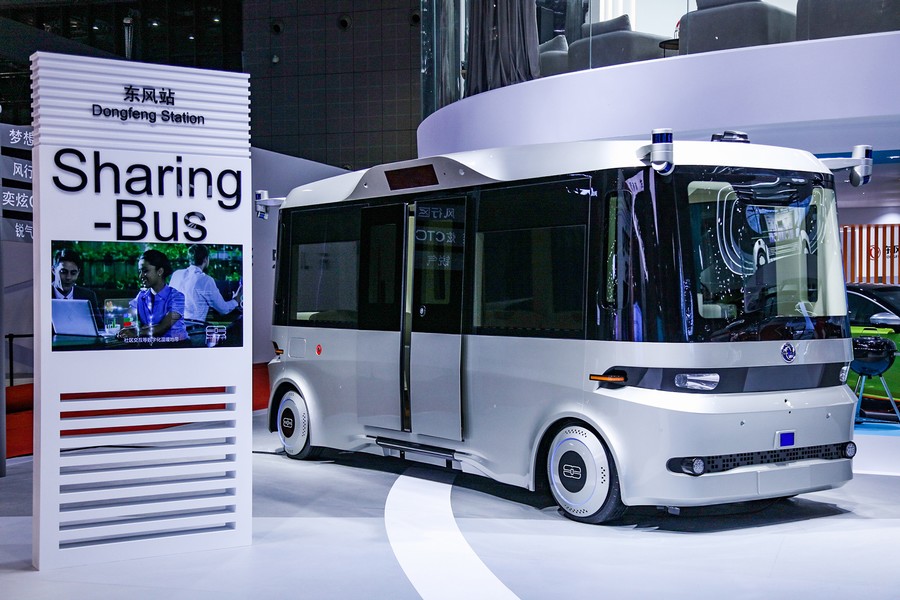 (Correspondent Xia Wu, Reporter Huang Yan) Following Sharing-VAN 1.0 and 2.0, Dongfeng Sharing-Bus unmanned bus made a stunning appearance at the Shanghai Auto Show. The prediction of the Sharing-Bus project.
The shared bus is an extension of the shared truck. Adhering to the Dongfeng Yuexiang brand's concept of "purifying a better life", the number of approved passengers has been increased from 6 to more than 12, and the original limited technology and comfortable space enjoyment have been extended to more client.
When building the Sharing-Bus product, we have made great improvements in performance results, and can provide passengers with the best driverless services in terms of driverless level, shifting or comfort experience.
For example, Sharing-Bus uses an independent chassis, an autonomous suspension and a smart cockpit. Passengers can experience the 4D movie dance in the car with the smart cockpit and get the ultimate experience of a movie theater.
The target customers of Sharing-Bus, what advantages can it bring to customers.
Government and enterprise elites, students, and the general public who pursue smart life in large parks, ecological corridors, industrial parks, campuses, and fixed routes. , Vehicle driving reminder, one-key call for help, one-key call for car and other high-quality services.
In the process of developing Sharing-Bus, because many technologies are the first time that Dongfeng Yuexiang has explored and researched, it has brought certain difficulties to the entire team in the development cycle and development. Of course, we have an excellent team. For example, in the process of tackling the independent chassis, they have been repeatedly verifying on the bench. They have been fighting for more than ten days and nights in the test, loading the car on the front line, and constantly conducting the vibration amplitude and frequency. Try fine-tuning. After many failures and conclusions, the chassis function debugging work was finally completed.
Shared bus meeting application scenarios
Through different seats and functional configurations in the car, the shared bus can be designed as an unmanned mobile bar, VIP multi-function commercial vehicle, unmanned micro bus, unmanned sightseeing vehicle and other different types of vehicles, which can be used in large parks. Ecological corridors, industrial parks, campuses, parts of fixed lines, etc. realize unmanned connection services.