Grafting G5 technology, the Industrial Internet will promote the realization of smart cars. The use of G5 brings a truly intelligent car. G5 makes the automotive "intelligence + electrification industrialization" a reality.
November 19-21, 2020 China 5G+ Industrial Internet Conference was held in Wuhan. On the 19th, the 5G+Industrial Internet series of thematic conferences took the lead in opening, and the 5G+Industrial Internet results demonstration also opened on the same day. Junfeng Company sent staff to attend the meeting and watched the wonderful performances of peers.
With the theme of "Wisdom Connecting Everything, Creating the Future", this conference is the first domestic 5G+ industrial Internet conference jointly organized by the Ministry of Industry and Information Technology and the People's Government of Hubei Province.
At the 5G+ Industrial Internet Achievement Exhibition held simultaneously on the same day, the Dongfeng booth focused on sharing-VAN hydrogen fuel cell vehicles, Sharing-Smart unmanned sweeping vehicles, Sharing-Smart unmanned patrol vehicles, Sharing-City smart city sand table model, I -Cabin smart cockpit and other unmanned landing products based on the application of 5G+ industrial Internet technology. "Dongfeng Junfeng" has participated in the above-mentioned vehicle technical solutions many times. This conference also demonstrated the technical strength and future development direction of Junfeng Motor from another level.
During the conference, relevant technical personnel of the company participated in related summits and exchanged technologies with their counterparts.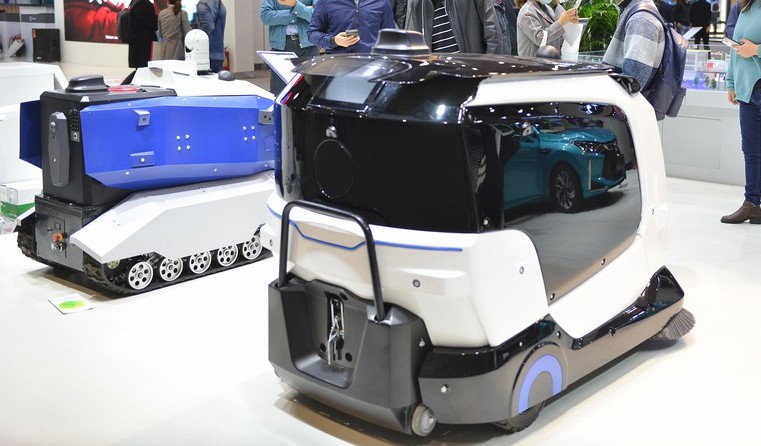 The picture above shows the smart vehicle at the exhibition.